> back
---
> 2008
> 2009
> 2010
> 2011
> 2012
> 2013
> 2014
> 2015
> 2016
> 2017
> 2018
> 2019
> 2020
> 2021
> 2022
> 2023
> 2024
> 2025


July 10 to 11, 2015 / 8.30 pm


Tanztendenz München


STANDPUNKT.e - welcome to my world
> schwere reiter

Where do artists find inspiration? What sources nourish them? The subtexts of an artistic work are the theme of this series, which was developed by Tanztendenz and which presents choreographic thought and action in a personal format.

During his stay in Munich, the Brazilian choreographer, coach, author and social scientist Paulo E. Azevedo will work on actions in public space, which he calls "anarchic tectonics." Poetry slammers, dancers and performers from Munich who are interested in a forceful, political and typically Brazilian approach to art in public spaces are invited as local collaborators. Paulo will be accompanied by two of his many former students and colleagues: João Carlos Silva and Filipe Itagiba. They are the protagonists of the performance "Metáfora do Confronto" ("Metaphor about Confrontation"), which Paulo will present together with the results of the workshop on Saturday. The two performers will present a piece entitled "Corpo" on Friday. Afterwards the audience is invited to talk with the guest artists about the themes of body, politics and dance.

A production of Tanztendenz München with generous support from the Cultural Office of the State Capital City of Munich. This project was made possible by the Bavarian State Association for Contemporary Dance (BLZT) with funds from the des Bavarian State Ministry for Education and Culture, Science and Art.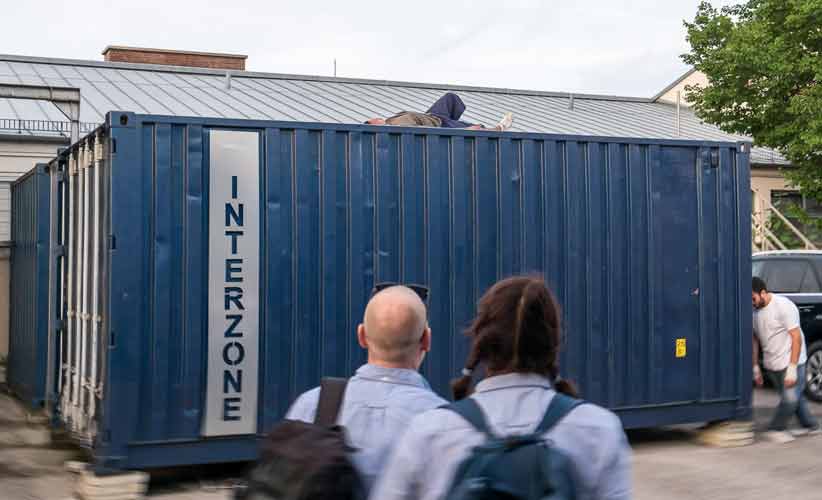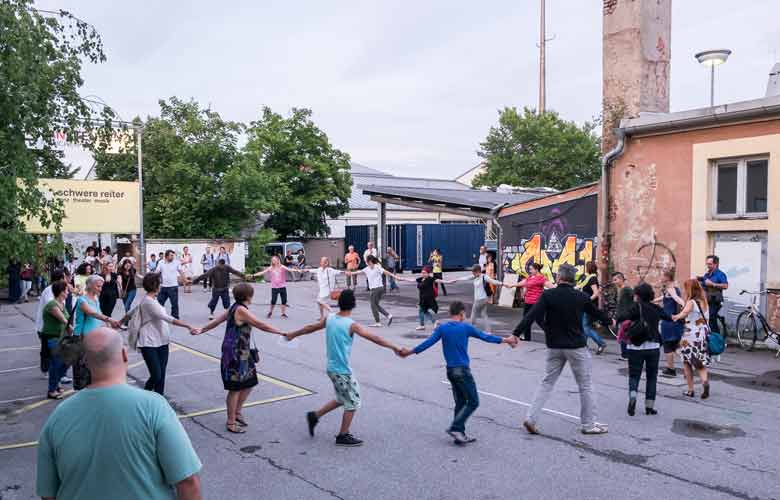 ---

Tanztendenz Munich e.V. is sponsored
by the Munich Department of Arts and Culture
Paulo Emílio Azevedo is a professor, master in social policies and PhD student in social science, focusing on studies of body anthropology. His research crosses the fields of education and culture, illustrated by the creative, conceptual and management process. His experience is distinguished by the ability to unite theory and practice with simplicity and spontaneity, aiming acting at urban places, enabling educators and forming interpreters.
Coach, professor, artistic director, writer, panelist and a creator who values the "beauty" in multiple existential shapes, who uses art to transform, mostly in live and multiplicative actions, what had seemed amorphous, useless, unable and/or disastrous.
Before his current projects, he founded and coordinated 3rd sector and managed Membros and DI dance companies. Although Cia Gente was founded on August 9, 2012, the concepts, actions and articulations of its creator preceded its founding by many years.

Paulo E. Azevedo received many awards for his creations, e.g. the Rumos Educação, Cultura e Arte , within Instituto Itaú Cultural (2008-10), the Multilinguagens by Culture Secretary of Rio de Janeiro (2013), the Klaus Vianna by FUNARTE (2010), and many others. He represented Brazil at important events such as the meeting "Centro e Periferia: a produção da dança contemporânea hoje" (Center and Periphery: the producing of contemporary dance nowadays), performed in Oslo, Norway (2008). He also acted as artist and lecturer in several countries, basing his participation on coordinating the project "Micropolíticas do corpo" ("Body Micropolicies" - Territoire de la Danse, France, 2011), "Membros: corps politique dan(s)e la ville" at Master Projets Culturels dans l'Espace Public, de l'université Paris 1 Panthéon-Sorbonne (France, 2010) and in the Festival Europalia (Bélgica-Brasil, 2011); Seminário "INARTE" (2013 and 2010) performed at Teatro São Luís, in Lisboa (Portugal); in the project "Teatralidade do Humano" ("Human dramaticity", 2010) performed in Instituto Oi Futuro, "I Fórum de Dança para Infância e Juventude" (First Dance for Children and Youth Forum) in Porto Alegre (2014) and Circuito Literário da Praça da Liberdade (Literary Circuit of Praça da Liberdade) in Belo Horizonte (2014). Paulo is the author of eight books, including "Meninos que não criam permanecem no CRIAM: histórias de adolescentes em conflito com a lei" (2008); "Palavra Projétil" (2013) and "Notas sobre outros corpos possíveis" (2014).

More:www.ciagente.com.br und www.fundacaopaz.com