> back
---

> 2008 > 2009 > 2010 > 2011 > 2012 > 2013 > 2014 > 2015 > 2016 > 2017 > 2018

> 2019

> 2020

> 2021

> 2022

> 2023

> 2024

> 2025




Here are announced performances of members and studio users of Tanztendenz, as well as all events taking place at Tanztendenz and schwere reiter.
Workshops see training.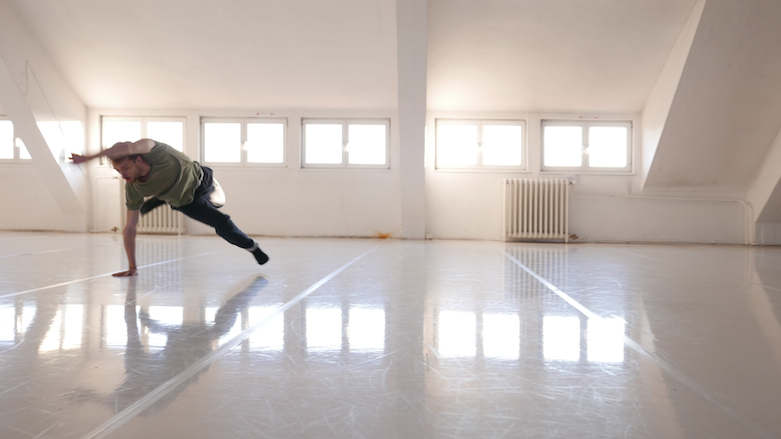 January 20 to February 03, 2019


Tanztendenz


Offene Studios 2019
Tanztendenz

From January 20th to February 3rd Tanztendenz Munich will offer its studios at Lindwurmhof to young emerging choreographers.

We offer a lab situation for research and exchange without any pressure of producing to choreographers, who are at the beginning of their artistic career.

The overall aim of "Open Studios" is not to create finished pieces, but rather giving ideas and approaches a first try.
 According to capacity every participant will be given four hours per day for rehearsal. Optional is a mentoring from the choreographers of Tanztendenz Munich e.V.

At the end of the two weeks, on Sunday, February 3rd there is the opportunity of an informal, public showing at Tanztendenz.




Application 2019



Choreographer and Tanztendenz-member Stephan Herwig coordinates the "Open Studios" and will answer you applications.

Deadline for applications: December 14th 2018
Required documents: Brief letter of interest, your CV (most relevant work experience), outline of your project (max. 1 page)
Please send your application to: herwig@tanztendenz.de
Download call for applications Open Studios 2019

Unfortunately expenses for overnight accommodation or travel
are not defrayed, but we can help to find an unexpensive accommodation.



---

Tanztendenz Munich e.V. is sponsored
by the Munich Department of Arts and Culture