Stephanie Felber
Caroline Finn
Sabine Glenz
Ruth Golic
Sabine Haß-Zimmermann
Stephan Herwig
Anna Holter
Judith Hummel
Jessica Iwanson
Karen Janker
Stefan Maria Marb
Angelika Meindl
Ceren Oran
Moritz Ostruschnjak
Helmut Ott
Yvonne Pouget
Micha Purucker
Johanna Richter
Claudia Senoner
Zufit Simon
Susanne Stortz
Dali Touiti
Birgitta Trommler
Katja Wachter
---
Founding Member
Jessica Iwanson
Jessica Iwanson is a swedish choreographer and artistic director of 'Iwanson International School of Contemporary Dance' in Munich, Germany. Since 1974, Ms. Iwanson lives in Munich, where for more than 30 years she strongly influenced the history of contemporary dance.
2001, she was awarded the medal 'München leuchtet' by the City of Munich for her lifework. Ms. Iwanson is one of the founders of the Choreographic Association of Munich: Tanztendenz e.V. (1987) and the Bavarian Association of Contemporary Dance (1997). 2010 dance award of the city of Munich. 2013 Swedish Dance Price

Iwanson was brought up in Stockholm, Sweden where she studied at the Stockholm Ballet Academy and met teachers/choreographers like Birgit Cullberg, Kathrine Dunham, Walter Nicks, Warren Spears and Alvin Ailey. 1966/67 she spent one year studying at the Martha Graham School in New York where she, among other company dancers, still had Martha Graham personally as a teacher. Further studies at the Alvin Ailey School brought her to teachers like Denise Jefferson and Milton Meyers. Besides the work with her own company Iwanson choreographed at numerous state theaters in Scandinavia, was artistic director at 'Riksteatern' in Sweden and director at 'Carte Blanche' the contemporary dance company of Norway. Best known internationally is her 50-minutes TV-dance-drama 'Nightbirds' (1997), influenced by paintings of Edward Hopper and broadcast in a large number of countries.
2007 Iwanson, together with her husband Stefan Sixt, started Germany's first foundation for contemporary dance, 'Iwanson-Sixt-Stiftung zeitgenössischer Tanz'. Among others, Ismael Ivo, artistic director of the dance section of the Biennale Venice, is a member of the board. The foundation offers rehearsal space for young choreographers and once a year awards the 'Isadora-Prize' to personalities for their merits within contemporary dance.


---
Kontakt: iwanson@tanztendenz.de
---
www.iwanson.de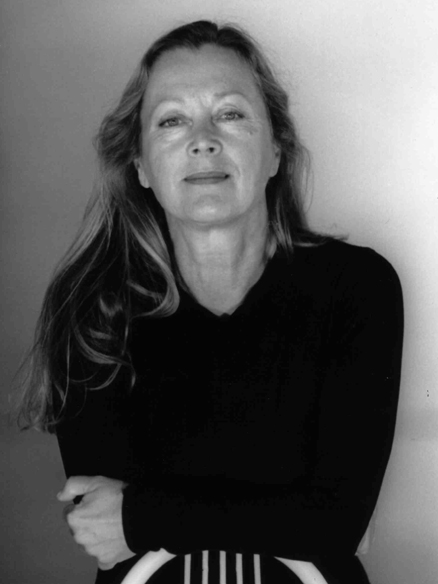 ---

Tanztendenz Munich e.V. is sponsored
by the Munich Department of Arts and Culture
Choreographies
Dances in the Sand
25 years Tanztendenz, "She's retro", october 10 to 12, 2012, i-camp [ more ]
---
The rope, short choreography for 15 children and Johannes Härtl, performed on the occasion of Isadora-Awards 2009, Gasteig Munich
---
Chapter 2 and Chapter 3, choreographic short stories during the programme "Junger Tanz", Gasteig 2009
---
Kapitel 1, choreographic short stories: DANCE 2008, Staatstheater am Gärtnerplatz (Aidsgala 2008), Lange Nacht der Musik 2008, Tanzspeicher Würzburg 2008
---
Andere Vögel, für das Postgraduate-Projekt SMDP, Premiere im i-camp, 2007
---

Die Stärkere, choreografisches Kammertheater frei nach Strindberg, Münchner Künstlerhaus, 2006
---

...und dann? Soloabend, tanzspeicher Würzburg, 2005
---

Zeitfenster, Neuproduktion mit der Company in München, 2002
---

Zeitfenster, ein choreografisches Panoptikum, 4 Tänzer, 2001
---

Triss för 4 dansare, Gastchoreografie für das Älvsborgstheater in Schweden, 2001
---

Clock Work, Adaption für das Stadttheater in Malmö, Schweden, 2001
---

Feuer & Wasser, Kurzchoreografie für eine Hannover-Produktion von Harald Weiss, 2001
---

Time Out, Adaption für das Stadttheater in Malmö, 2000
---

Andere Orte, Neuproduktion mit der Company in München, 1999
---

Skär, Neuproduktion für Norddans (schwedisches Stadttheater), 1998
---

Connecting Flight, Gastchoreografie für die Malashock Dance Company am Old Globe Theatre, San Diego, 1998
---

Nighthawks
Fernseh-Inszenierung für das schwedische Fernsehen TV-1, 1998
---

Schnee
Neuproduktion mit der Münchner Company, 1998
---

Mörkvitt
Neuproduktion für Norrdans (schwed. Stadttheater),
Gastspiel der Iwanson Dance Company in Harare, 1996
---

Öknen, Neuproduktion, 1996
---

Zugvögel, auf Tournee nach Danzig, St. Petersburg, Riga, Helsinki, Aarhus, 
Kopenhagen, Göteborg, 1996
---

Zugvögel, Neuproduktion mit der eigenen Company in München (tz-Rose), 1996
---
LOGIN