Venue "schwere reiter"

---

Programme
Information about dance, theatre and music at schwere reiter.
[ schwerereiter.de ]


---

stage plan
[ schwere reiter stage PDF ]


---
schwere reiter

Tanztendenz runs the venue schwere reiter together with the music and theatre sectors – a model of autonomous operation.
An open space that offers fertile ground for all artistic work.
Tanztendenz envisions the venue as a construction site. Artists can design and carry out projects, establish creative spaces and present current productions on their own terms. The stage can be used as a place to experiment, which allows for longer rehearsal periods with the original set.

PROGRAMMES
The series "STANDPUNKT.e – welcome to my world" was conceived especially for schwere reiter. Once or twice a year,
it invites the audience to let themselves be seduced into seeing contemporary dance in a new way. The series presents choreographic thought and action in a personal format.

MANAGEMENT
schwere reiter is a collaboration between Tanztendenz München, Pathos München and scope – Spielraum für aktuelle Musik. It has been in existence since 2008 and is supported by the city of Munich. Its three partners represent the sectors dance, theatre and music, with each taking sole and autonomous responsibility for their respective programmes.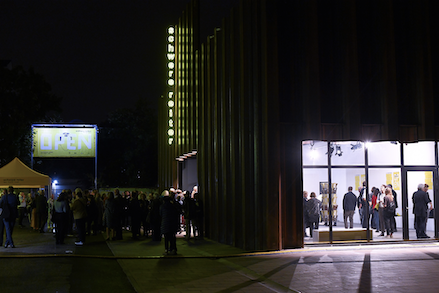 ---

Tanztendenz Munich e.V. is sponsored
by the Munich Department of Arts and Culture
---

Address & Contact
Dachauer Straße 116
80636 München
[ www.schwerereiter.de ]


---

How to get there
by public transport take the
streetcar / tram number 12, 20, 21
or bus number 53
(get off at Leonrodplatz)


---

Route planning


[ Bigger Map ]